☆*゚ ゜゚*☆Photograph with individuality☆*゚ ゜゚*☆
--/--/--(--)
上記の広告は1ヶ月以上更新のないブログに表示されています。
新しい記事を書く事で広告が消せます。
10/11/2012(Thu)

The souvenir of the German trip

It arrived from the husband's parents.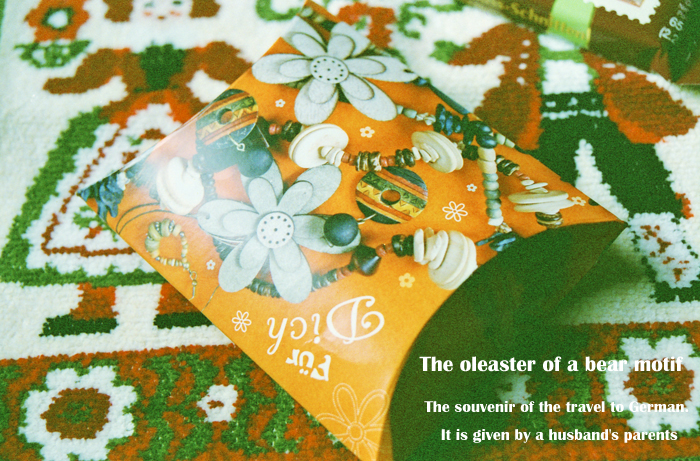 Gummi Candy Bears


Chocolate

An orange and air in chocolate

Vienna sausage

And matting of a race

The handkerchief of a lovely pattern

The knife which strips off the skin from a potato

The souvenir which has arrived in large numbers.



Thank you.

It ate with good appetite.

The room is decorated with the matting of a race.

Since I liked the mat of the race, I was very glad.

Thank you.
It has participated in film camera ranking.
関連記事

The souvenir of the German trip (2012/10/11)
スポンサーサイト