☆*゚ ゜゚*☆Photograph with individuality☆*゚ ゜゚*☆
--/--/--(--)
上記の広告は1ヶ月以上更新のないブログに表示されています。
新しい記事を書く事で広告が消せます。
09/24/2011(Sat)




COTE D'OR

 
Cote d'Or proud of an overwhelming share in home Belgium of the chocolate.

I become the Royal Family purveyance for the government brand by the establishment of a business now in 1883.


The biggest characteristic of Cote d'Or is to be particular about a chocolate bar throughout.


Refined in an original technique and roast the cocoa bean which selected carefully and finish it to the individual product which the flavor of the cacao can taste straight.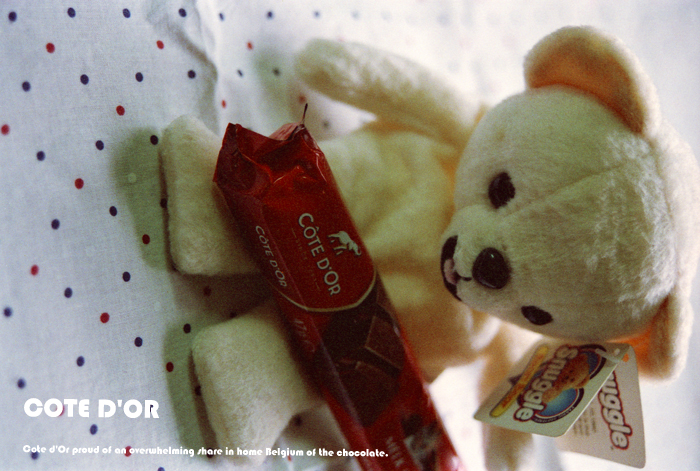 ********Details*********
Use camera:MINOLTAa-7000
Use film:Solaris400
The person who took the photograph:bonnily
関連記事
スポンサーサイト