☆*゚ ゜゚*☆Photograph with individuality☆*゚ ゜゚*☆
--/--/--(--)
上記の広告は1ヶ月以上更新のないブログに表示されています。
新しい記事を書く事で広告が消せます。
09/22/2011(Thu)

Cadbury

Dream

Orthodox gentle sweetness of white chocolate.

This item is very popular for children and soft milky flavor.

Country of Origin Australia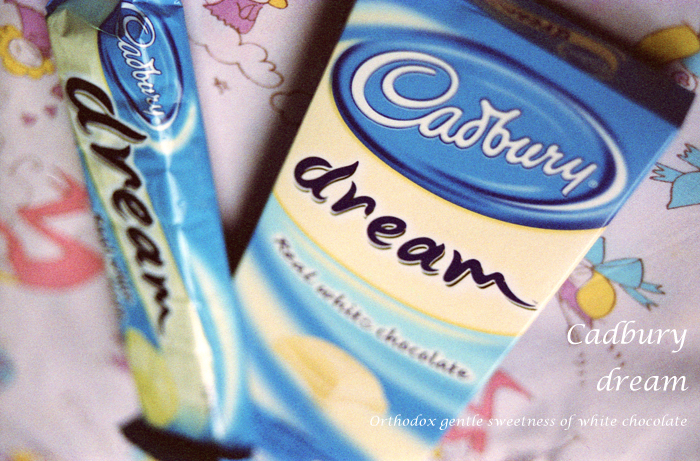 ********Details*********
Use camera:MINOLTAa-7000
Use film:Solaris400
The person who took the photograph:bonnily



Cadbury
 
In 1854, Cadbury received the authorization as a cocoa chocolate manufacturer from the household and became the household purveyance for the government company.


I succeed in solidification of the milk chocolate for the first time in the world in 1897,


It releases "daily milk chocolate" using the fresh milk not the dry milk which I used till then in 1905.



I became the hot seller which took a British chocolate market monopolized to an import product back.



 Fresh milk of one cup of glass and a half is used for chocolate of 200 grams, and the daily milk becomes the trademark of CAD Barry.


Category(Other articles)
・Food
・Миша
・Sky
・Scenery
・Clothes★Shoes★Favorite
・Going out
・Flower
・Green and leaf
・Miscellaneous goods
・Another

関連記事
スポンサーサイト